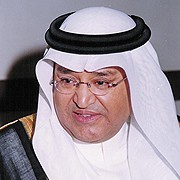 Professor Hashem Yamani, a prominent educator in physics and research, and among the Kingdom's most respected leaders and statesmen, will be one of four major speakers in the Special Functions and Orthogonal Polynomials Conference scheduled for Feb. 20-21 at King Saud University.
The conference, which will include a mathematics workshop entitled "Special Functions and Applications," is sponsored by the mathematics department in KSU's College of Science under the auspicious of KSU Rector Badran Al-Omar and in cooperation with the National Plan of Science & Technology (NPST), the Distinguished Scientist Fellowship Program (DSFP) and the Saudi Association for Mathematics and Science.
Professor Yousef Alkhamees chaired the organizing committee of a conference dealing with the intricate mathematical subject of orthogonal polynomials and their special mathematical functions, essential to engineers and physicists. The three other featured speakers include professors Mourad E.H. Ismail (United States), Erik Koelink (Holland) and Walter Assche (Belgium).
At least 40 other local, regional international guests with mathematical backgrounds will contribute to the two-day conference.
Professor Yamani, president of the King Abdullah City for Nuclear and Renewable Energy, began his distinguished career as an accomplished educator and educational leader whose background played an integral role in the establishment of  the Saudi Physical Society in 2002 and the Saudi Center of Theoretical Physics in 2005.
He served as Saudi's minister of industry and electricity from 1995-2003 and minister of commerce and industry from 2003-2008.
He is the former head of the Kingdom's delegation to the United Nation's Industrial Development Organization (UNIDO) and has been active in various local, regional and physics societies and organizations.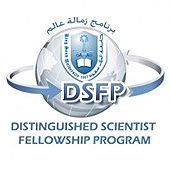 Yamani has served as acting chairman of the board of directors for a number of organizations including the Saudi Standards, Metrology & Quality Organization (2003-2008); Saudi Arabian Industrial Property Authority (MODON) (2001-2008); Saudi Arabian Authority for Auditors (2003-2008); Saudi Council for Engineers (2003-2006); Saudi Electricity Company (SEC) (1995-2003); Saudi Basic Industries Corporation (SABIC) (1995-2003); and Saudi Arabian Consulting House (1995-2001).
He is a member of the Supreme Economic Council; the Permanent Committee of the Supreme Economic Council; the Supreme Petroleum & Minerals Council; the Coordination Council for Saudi-Yemeni; the Ministerial Committee for Accession to the World Trade Organization; the Board of Directors of the General Investment Fund; the Board of Directors of the Supreme Commission for Tourism; the Board of Directors of the Food & Drug Authority; the Arab Industrial Development & Mining Organization, (Rabat, Morocco); and the Board of Directors of "ALBA" Bahrain.
In addition, professor Yamani serves on charitable boards such as the King Abdulaziz and His Companions Foundation for the Gifted and Creativity.
Professor Ismail is a member of the University of Central Florida mathematics department and more than a dozen universities in North America, Europe and Asia and has been involved in past KSU events.
His research interests include Approximation theory, asymptotics, combinatorics, integral tranforms and operational calculus, mathematical physics, orthogonal polynomials and special functions.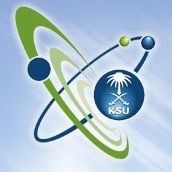 Professor Koelink is a frequently-published mathematics professor at Radboud University, with much of his published work focused on orthogonal polynomials.
In 1992-93 he was an engineer at Amsterdam's National Aerospace Laboratory.
Professor Van Assche is head of mathematics at the University of Leuven in Belgium, one of Europe's oldest and most prestigious academic institutions.
Last year, through November 15, conference officials accepted papers and posters which have been judged in the ensuing months and outstanding submissions will be announced during the workshop.
Related News