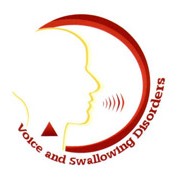 King Saud University's Research Chair of Voice, Swallowing, and Communication Disorders (RCVASD) recently received a letter of appreciation from the Union of the European Phoniatricians (UEP), based in Muenster, Germany.
In the letter, UEP president Dr. Antoinette am Zehnhoff-Dinnesen thanked the Chair for their noteworthy efforts in the field of phoniatrics, the medical research and treatment of organs involved with speech production.
Dr. Zehnhoff-Dinnesen recognized the importance of community awareness programs such as World Swallowing Day (WSD), conceived, adopted, and supported by RCVASD in collaboration with King Saud University's Otorhinolaryngology (ORL) Department. 
She thanked RCVASD on behalf of UEP for developing WSD, and called for it to be held on Dec. 12 annually.
Supervisor of RCVASD, Dr. Khalid Al-Malki, said the aim of the WSD campaign was to increase awareness worldwide of different swallowing disorders and how to avoid them.
The supervisor of the WSD campaign, Dr. Mohamed Farahat said that WSD would be held annual, and fitted with KSU's community awareness goals.
Related News