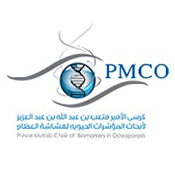 The Prince Mutaib bin Abdullah Chair for Biomarkers Research on Osteoporosis, in collaboration with the Agency for Postgraduate Studies and Scientific Research organized a series of lectures on the "Prevention of Vitamin D Deficiency in Saudi Society" at King Saud University.
KSU's Dr. Nasser Al Daghri opened the event with a speech in which he presented the results of studies into osteoporosis conducted at  KSU's scientific center.
He said the the Prevention of Osteoporosis center study, which investigated the benefits of eating dairy products and exposure to sunlight, had great results.
The lecture was specifically aimed at schoolteachers, instructing them that the best time for sun exposure for children is from 9 am to 3 pm, which overlaps with a normal school day.
After Dr. Al Daghri's opening, Dr. Yousef Al-Saleh delivered the first lecture "Effects of Vitamin D Deficiency on the Body."
Dr. Al-Saleh's lecture specified the appropriate doses vitamin D for patients with osteoporosis, the different dosage depending on age, and the potential blood toxicity associated with overdosages of vitamin D.
He also spoke on the relationship between vitamin D deficiency and various diseases, and touched upon the important role the Saudi Society for Osteoporosis plays in raising awareness about the dangers of vitamin D deficiency.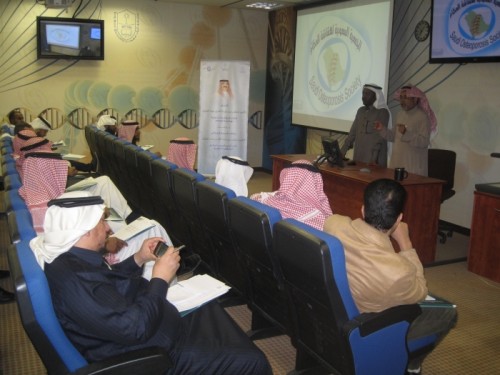 A second lecture was delivered by Dr. Naji al-Johani, and focused on the benefits of safe sun exposure and other ways for the body to take in vitamin D.
Dr. Al-Johani also specified appropriate times for sun exposure, and covered food sources rich in vitamin D.
In a third lecture, Dr. Hanan Al Fawaz also covered sources of vitamin D, the benefits of sunlight exposure, and also highlighted the appropriate amount of vitamin D for individua body types, stressing the importance of ideal weight.
The seminar also included a detailed discussion and question and answer session with faculty.
A large number of teachers, employees, and affiliates of KSU attended the event and expressed keen interest in not only the subject but in the possibility of similar lecture series in the future.
Related News