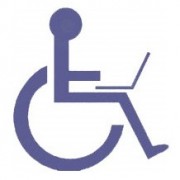 As part of its plan to make online resources available to all, regardless of their abilities, King Saud University has published the University Guide for Web Accessibility as a natural extension of its plans and policies aimed at making the campus accessible to all, including persons with special needs. 
The University has established itself as one of Saudi Arabia's leaders in the use of emerging technologies to accommodate a new generation of faculty and students who are well-versed in using modern means of communication.
As part of this mission, KSU makes use of such technology to help the entire KSU community achieve excellence.
Thanks to the support of the KSU administration, online services are continually being developed, including news bulletins and information, in addition to teaching resources for a wide group of users.
Indeed, KSU considers it its duty that these online resources be accessible to all, and aims to achieve the following objectives:
Create a legal framework guaranteeing that all KSU website content is accessible to all, in compliance with the laws of the Kingdom;
Assure that all existing and newly designed web pages are compliant with international accessibility standards;
Establish minimum standards for accessibility for KSU web pages;
Encourage web designers to go beyond minimum  web accessibility standards; and
Assure that people with special needs have equal access to opportunities and information services provided by KSU web pages.
The Guide is available in Arabic, while an English version is forthcoming.
Related News