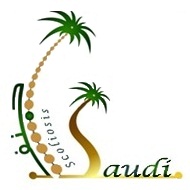 As part of a national scoliosis awareness program, 250 King Saud University medical students are participating in a scoliosis screening program this month in the Riyadh area.
The program is aimed at the early detection of spine disorders, and was sponsored by the KSU Scoliosis Research Chair, whose director, Dr. Abdulmonem Alsiddiky, coordinated the student training and the screening program that will be conducted over a two-week period at seven different sites including the entrance of King Khalid University Hospital, the Kingdom Tower, and five malls throughout Riyadh.
The screening team includes over 240 members from KSU's various medical departments and colleges.
Scoliosis, a condition in which the spine is unusually curved, is thought to run in families and is more prevalent among girls than boys, but in 80 to 85 percent of cases the cause remains unclear.
The condition is not necessarily terminal, and various treatments exist to ease or correct the problem if detected early and treated in time.
Left untreated, the condition can lead to chronic back pain and a variety of complications such as lung and heart damage, arthritis of the spine, infections, growth retardation among children, and psychological problems.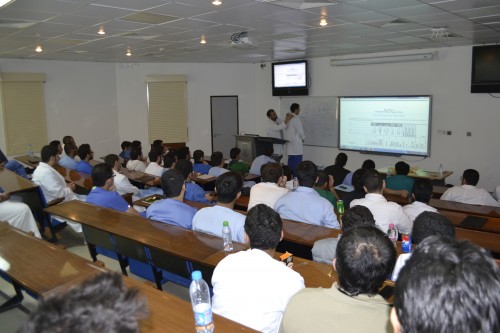 On February 7 a training session was held for participants that included a lecture from Dr. Alsiddiky covering scoliosis, the importance of early detection through the screening process, the methods used to diagnose the condition, and available treatments.
Participants were assigned their tasks by the campaign's general coordinator, Dr. Riyad Masoud, and the campaign's human resources official, Dr. Mohamad Al-Abdulkarim, followed by a hands-on training on how to administer the tests.
Screenings began Feb. 11 at the entrance of King Khalid University Hospital, continued at the Kingdom Tower and various Riyadh malls on Feb. 12 and 13, and will conclude Feb 20.
Related News