King Saud Universities vice dean for graduate studies and scientific research, Ahmed S. Al-Aameri, launched KSU's second national awareness campaign for spinal deviations, also known as scoliosis, earlier this month in the gardens of King Khaled University Hospital.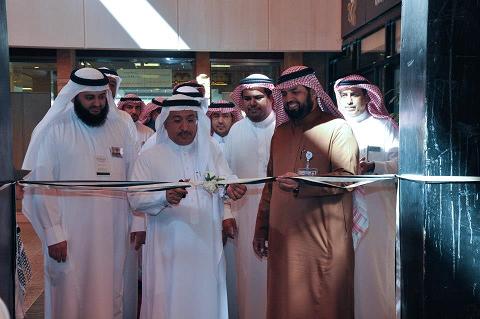 The event was attended by the assistant vice dean of graduate studies and scientific research for KSU's research chairs, Mohammed Al-Wadaan,  the dean of the College of Medicine,  Dr. Mubarak F. Al-Faran, the heads of department at the College of Medicine, and a number of doctors and specialists.
Attendees were given promotional packages related to awareness of the diseases, as well as a number of pamphlets on scoliosis.
The brochures focused on diagnostics, treatment, prevention methods, and other information on spinal deviations.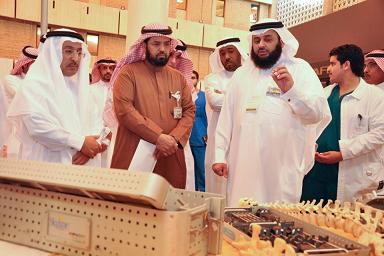 At the opening, KSU's Dr. Abdulmonem Alsiddiky discussed the need for ​​establishing a spinal deviations research chair was due to the large numbers of spinal deviation cases in the Kingdom.
Alsiddiky also said that the high prevalence was due to widespread late detection of the condition, but that he hope that the creation of the chair will help educate all segments of Saudi society on the disease, and methods of early detection and treatment.
Alsiddiky also pointed out that this campaign is considered the second aimed at raising community awareness of spinal deviations, and has already included a field program surveying 40 schools from different areas in Riyadh to identify individuals with scoliosis, to determine incidence rates.
The survey focused on 30 female schools and ten male schools, as the condition is more common among females.
The results showed that those aged between nine and 15 years old are most susceptible to spinal deviations.
Related News