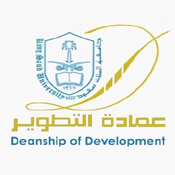 Through the Deanship of Development, King Saud University has launched a campaign to raise awareness of the university restructuring initiative.
According to KSU's dean of Development and team leader of KSU's strategic plan, Dr. Salem S. Al-Qahtani, the campaign aims to achieve several objectives, including raising awareness of the initiative and identifying its current relevance.
Dr. Al-Qahtani said that the campaign will use a variety of means to get the message out, including digital screens, text messages, online polls, email, marketing via KSU's web portal, weekly photographic reports, publications, lectures and scientific meetings.
The campaign will also identify the importance of implementing the initiative, and the advantages and best way to do so.
Dr. Al-Qahtani thanked his collaborators for their work in implementing the campaign, including the Deanship of Electronic Trading and Communication, managers of KSU's web portal and the Deanship of e-Learning and Distance Learning, along with the Deanship of Development's advisers, the university's media management and public relations department, and the Development and Quality Committee's web management staff.
Related News