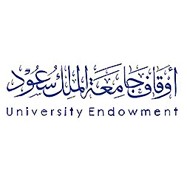 Academics have gathered at King Saud University to discuss it's endowment model and the broader long term goals of the university.
Organised by the Ministry of Higher Education, the workshop, "Enhancing the Third Role of the Saudi University", saw experts from Cambridge University in the UK, McGill University in Canada, and the Danube Krems University in Austria offer their opinions.
During the workshop, KSU Endowments' management and practice was described as matching the experiences of the best leading international universities, with visitors lauding the Endowment's plans and its strategic vision of relying on autonomous investments.
The high productivity and long-lasting revenues of KSU's educational endowment were also singled out for special mention.
While KSU has previously focused solely on education and research, this new focus on a third role for the university is a relatively new concept, and university officials said they believe it has the potential to marshal all the university's potential to serve society.
Related News