A series of lectures organised by the Social Responsibility Club at King Saud University aims to teach students how they can better work with others, and in society more broadly, to foster a greater sense of community.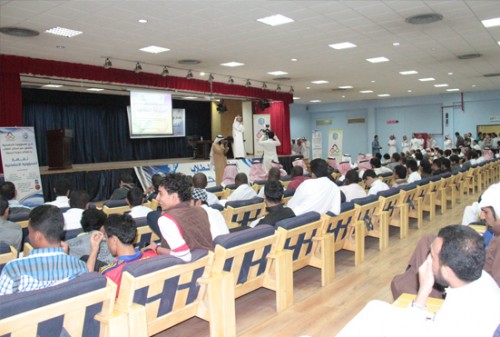 More than 500 students attended the session where they learnt about the fundamental skills of social responsibility and how to contribute to work aimed at developing and improving society.
Guest speakers at the session were from government and private industry, including personal development coach, Mr Fahd Al-Fuhaid, media marketing consultant Saad Al Hamoudi and  representative of the Ministry of Social Affairs and social researcher Professor Al-Ramdy A-'Anzi.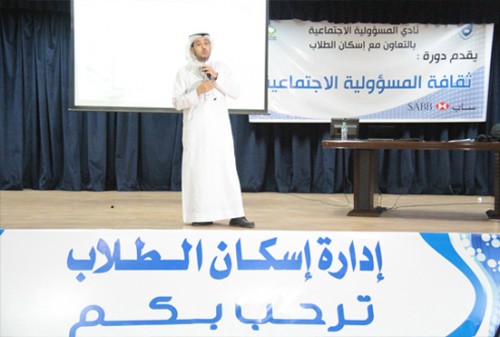 At the session a new course run by the club was also launched, "The culture of social responsibility," which will address in more detail how to have an active role in the community.
The sessions are sponsored by the SABB bank and its Director of Community Service, Mr. Abdullah Elmejrah, was eager to highlight the bank's enthusiasm for supporting the sessions, which comes from their own sense of social responsibility.
Mr Elmejrah said SABB was keen to see the concept of community take root early with students because of their role as the next generation of leaders, building a future Saudi society.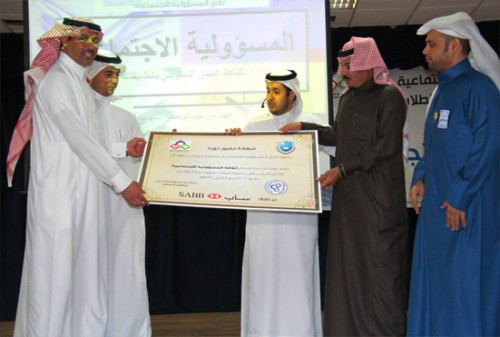 President of the club,  Mr. Ibrahim Al-Motatesh said that these courses are part of a strategy which includes a number of programs aimed at spreading the culture of social responsibility by reaching out to the community.
Related News