King Saud University(KSU) has again affirmed its support for the Al Ghad Youth Convoy initiative which aims to raise moral among young people and to encourage them to give back to society through volunteering.
Hosting the meeting at KSU was the governor of Hail, Prince Saud bin Abdul Mohsen bin Abdulaziz, who is the current the patron of the Al Ghad Forum, now in its forth year.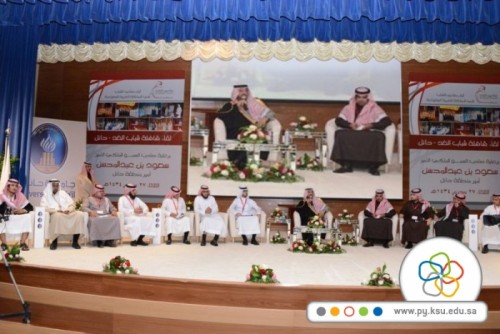 In total 13 young men representing various provinces and cities in the kingdom attended the meeting as part of the convoy's "Be Positive" program which was founded in Mecca in Spring 2012 and is assisted by the KSU Preparatory Year Deanship.
Prince Saud lauded the "Be Positive Program", and the deanship's assistance, saying such programs boost productivity and morale amongst young people.
Team leader of the program, Saleh Al-Abdullatif, spoke of his experience  working with the team to promote a culture of volunteerism, while fellow team mate, Abdul-Rahman Al-Qarni, said young people are now more active and they have great potential.
Al-Qarni called on his colleagues to persevere and work hard to make a difference and use every opportunity to be creative.
During the meeting, a number of initiatives were agreed upon between the members of the "Be Positive" program and leading institutions, as well as with the Al Ghad Forum, to boost and spread the culture of volunteerism in Saudi society.
Related News