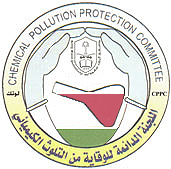 A training program for Chemical Security and Safety officials, organized in collaboration with King Saud University's Permanent Committee for Protection from Chemical Pollution, was held Dec. 8-12, 2012, at the Madareem Crown Hotel in Riyadh.
Attendance was open to University members as well as individuals from Saudi ministries, governmental administrations, and related bodies in the private sector.
The purpose of the program was to increase awareness of the potential hazards that could result from the misuse of chemical components, and to train handlers of chemical substances on how to manage chemical waste and how to deal with chemical accidents.
Participating in the program and conducting the training were individuals from Sandia National Laboratories, a subsidiary of the Lockheed Martin Corporation in the United States with offices in both Albuquerque, New Mexico, and Livermore, California.
Besides increasing safety awareness, the training also attempted to provide ways to increase cooperation between various organizations regarding the practical aspects of chemical safety.
Included in the program were many topics related to the safe use of chemical substances and how to handle the waste created from their use, with a goal of attempting to limit health and environmental dangers and establish safety in various work settings.
At the closing ceremony the head of the Permanent Committee for Protection from Chemical Pollution, Dr. Mahmoud A. S. Monshi, delivered a keynote address, thanking all participants and those who attended the event.
Present at the closing ceremony was Assistant Vice Rector for Graduate Studies and Scientific Research Dr. Khalid S. Al-Numair representing Vice Rector Ahmad Salem Al Amri.
During the ceremony, Dr. Al-Numair distributed accredited training certificates to course completers, and presented memorial shields to the Sandia trainers.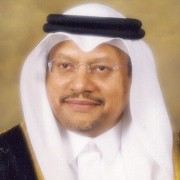 The office of the assistant vice rector for Graduate Studies and Research - Developmental Programs, Dr. Ebtesam Al-Olayan, arranged for this training program.
Dr. Al-Olayan discussed the importance of such training to maintain safety in laboratories and to assist in the safe administration of hazardous chemical substances.
She thanked all those participated, including the trainers and trainees who contributed to the program's success.
Sandia is a national security nuclear science facility with many missions, one of which is methods for the disposal of nuclear weapons hazardous waste.
Sandia is also home to the "Z machine," the largest X-ray generator in the world, designed to test materials in conditions of extreme temperature and pressure.
Sandia's roots go back to World War II and the Manhattan Project, the development of the first atomic bomb.
In July, 1945, "Z" Division, the forerunner of Sandia Laboratory, was established to handle future weapons development, testing, and bomb assembly for the Manhattan Engineer District.
Today, the primary mission is to develop, engineer, and test the non-nuclear components of nuclear weapons.
Related News