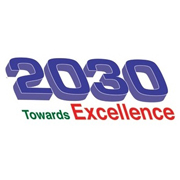 Female staff and faculty have gathered at King Saud University to hammer out details of how the teaching of women will develop over the next twenty years.
The Female Student Affairs Agency, in conjunction with the Deanship of Development, organised a workshop which was attended by Vice rector for Female Student Affairs, Dr. Fatimah Jamjoom, the Dean of Olaysha Center for Girls, Dr. Benayeh M.S. Al Rasheed, and the Dean of Female Center for Scientific  and Medical Colleges in Al-Malaz, Dr. Einas Al-Eisa.
Addressing gathered students, staff and faculty, Dr. Iqbal Darendary, the Deputy Dean of Development, explained the need to discuss management models for the women's sections at the KSU and to involve everyone in the process of decision making.
"The decisions that will be made will be very important, since we are on the verge of moving into the new university," Dr. Iqbal said.
Dr. Fatimah Jamjoom, said the workshop needed find a model that empowered the women's sections while sufficiently supporting them.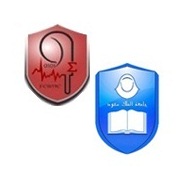 She stressed the need to achieve the aspirations of KSU's affiliates by creating an attractive environment to encourage their development in various administrative areas.
Problems facing women's teaching at the university, namely multiple administrative and academic structures which intervene in the women's sections, were highlighted by Dr. Jamjoom, with her calling for more clarity.
KSU Rector Badran Al-Omar thanked the women for their attendance, saying the interaction between the university's female students agency and KSU's strategic planning department boosted his confidence that change for the better can occur.
Rector Al-Omar agreed with Dr. Jamjoom that a lack of separation in the administrative and academic branches for men and women is something that needs to be addressed.
Related News