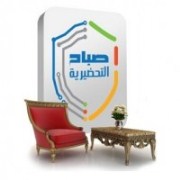 The Preparatory Year students' Club at King Saud University recently conducted a program entitled "Reading, a Way of Life," a forum in which student Abdullah Al-Ajmi was selected as lead speaker in a discussion intended to stimulate cultural awareness and enhance knowledge.
The club members discussed the importance of reading and the benefits it offers, benefits such as a means to enhance cultural awareness and knowledge.
Al-Ajmi emphasized that reading is a means of better understanding people and their cultures.
The more individuals read, Al-Ajmi offered, the more cultured they become and the more open they are to the society that surrounds them.
He suggested that people read because they have a need for information to keep pace in an era of rapid globalization, learning the secrets of the cultures, civilizations, arts and social progress.
Many club members said lectures and seminars are extremely beneficial and the discussions raise their sense of awareness of the various cultures.
They also expressed their appreciation for the deanship and the insightful cultural programs they support.
The program, held in the KSU, held in the Preparatory Year Department of Student Activities Hall, was not only interactive but appeared to excite and impress the students, according to a club source.
 Related News