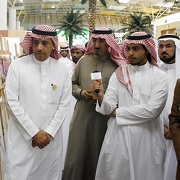 The rector of King Saud University, Badran Al-Omar, and Dr. Fahd Al Samari, secretary general of the King Abdulaziz Foundation, inaugurated on Feb. 18 an exhibition titled "Homeland and History" at the deanship of the preparatory year at the university.
The exhibition lasted for three days and presented a panoramic presentation on the history of the Kingdom since the emergence of the first Saudi state until the era of the Custodian of the Two Holy Mosques.
Rare photographs as well as important documents worked in conjunction with a documentary film "Abdul Aziz: Unification and Construction," produced by the Foundation, to show the history of the Kingdom.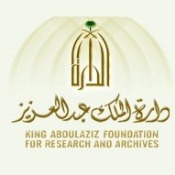 The Foundation through the partnership with KSU was able to reach wider segments of society in general, and students in particular, and introduce them to the Kingdom's history.
Closer cooperation between the Foundation and KSU was also cemented to achieve common goals between the two institutions and mutually support academic mobility and research.
Al-Omar said the importance of such exhibitions is in highlighting the stages of development the Kingdom went through to enhance the students and affiliates' understanding of culture.
Al-Omar went on to reiterate the keenness of the University to provide the opportunity for those exhibitions and make them ​​available to students and affiliates.
Part of the exhibition was an accompanying photography competition established by the Preparatory Year's Deanship titled: My homeland through my lens.
The contest featuring photographic work provided by a number of students and including 35 photographic canvas that captured special shots throughout the Kingdom.
The best three photographs won prizes to help further encourage them in their creative endeavors.
Related News