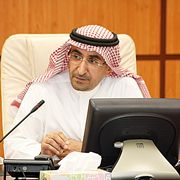 A memorandum of understanding involving consultation and cooperation in strategic projects in graduate studies has been signed by officials of King Saud University and the University of Alberta in Canada, KSU's dean of Graduate Studies, Ibrahim Al-Harkan, announced last week.
The agreement, signed February 2 by KSU's vice rector for graduate studies and scientific research Dr. Ahmed Al-Aameri and University of Alberta's undersecretary for academic affairs Dr. Martin Ferguson-Pell, will involve the exchange of male and female undergraduates, post-graduate students in master's and doctoral tracks, teaching assistants, lecturers and faculty members.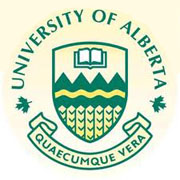 The University of Alberta is one of Canada's top five universities and is rated among the world's top 100 universities in the Academic Ranking of World Universities, the QS World University Rankings and the Times Higher Education World University Rankings.
The university has an enrollment of 40,000, including 7,500 postgraduate students, and among its alumni are a Canadian prime minister, a Canadian Supreme Court justice and a Nobel laureate.
In addition to the exchange of students and faculty, the agreement will facilitate the exchange of research results, other scientific materials and information, and the establishment of joint short-term scientific programs and projects.
In his announcement, Al-Harkan said the agreement represents the perceptive enterprise of the university's Planning and International Cooperation Unit that strives to establish global partnerships to enhance KSU's assessment of programs and attract exceptional students, particularly at the master's and doctoral levels.
He added that the agreement, one of many KSU has signed with some of the world's leading universities, will help fulfill the university's mission to become an international leader in the development of world-class graduates in specialized fields.
Related News