The Preparatory Year, in cooperation with the general administration for safety and security at King Saud University, organized a session on parking regulations as part of a larger campaign promoting better and more considerate behavior among its students.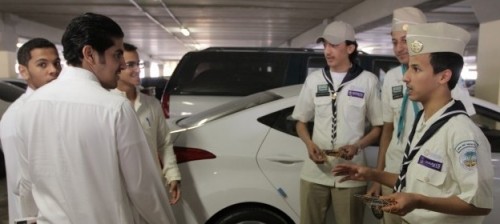 The topic of the session at the PY was to educate students and urge them to abide by the rules and regulations about parking their cars in the spots allocated.
Students sent out from the Preparatory Year targeted all the concerned parking lots and distributed 'thank you' cards to the students who abided by parking rules.
Its a way of The cards highlighted the gratitude the university had for their commitment demonstrated by their adherence to the parking rules.
Students who violated the rules were approached and were told of the importance of being conscious of the parking rules and the need to consider their classmates.
The session concluded with the students thanking and praising the Preparatory Year for pioneering the initiative and emphasized the importance of raising the awareness of considerate behavior.
Related News