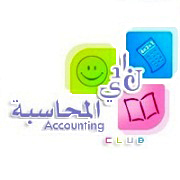 KSU's Accounting Club recently offered an informative presentation for the visiting senior class of Al-Akram High School at the faculty's theatre.
The program was inaugurated by a group of students from the club, whose presentation provided valuable information about KSU and the application process for the university.
Over 38 senior students from Al-Akram High School attended the event.
KSU students also touched upon the importance of choosing a major prior to entering the university, and highlighted their own personal experiences of campus life at KSU.

Professor Khalid Al-Adeem also spoke, offering general advice on university life and offered numerous aspirational role models for the high school students.
The students were also served breakfast as part of the presentation and provided with university giveaways.
The event ended with a guided walk of the Aldiriah Hall, the university's lobby, and a quick tour around the university's faculties.
Related News