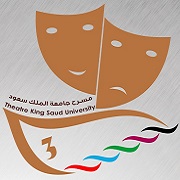 Two students from Saudi Arabian universities won top awards last week at the Third Gulf Theatre Festival for universities in Gulf Cooperation Council countries.
Zafer al-Shahry, a student from the Imam Muhammad bin Saud Islamic University, won the award for best stage play script, and Ahmed al-Saman from King Abdulaziz University won the award for best scenography.
The awards were given out at the festival's closing ceremony last Wednesday.
Othman Al-Sady from Kuwait won the first place award in acting, while Yasser al-Naydy from the United Arab Emirates University came in second, and Ahmed Al-Kalbani, from the Omani Ministry of Higher Education, closed the category by coming in third place.
The Bahraini director, Ibrahim Khaldan, won the award for best director for the second year in a row, having previously won last year when the festival was held in Bahrain.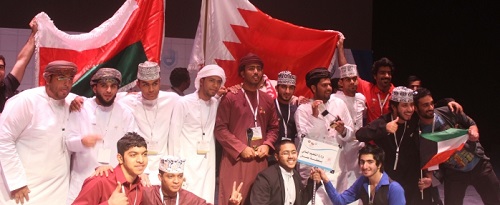 The Assessment Jury presented its awards for supporting and minor acting roles, giving Ayman Mutaher from Saudi Arabia the first place prize, Kuwati Maytham al-Hussien the second place award, and Royes Suleiman from the Saudi Taif University the third place prize.
Students from King Fahd University of Petroleum and Minerals won the awarded for best stage play for their production "The Eighth Day of the Week".
The Assessment Jury also presented KSU with an award for their outstanding performance in organizing this year's festival.
The weeklong festival brought together students representing around 13 different universities from the GCC.
Related News