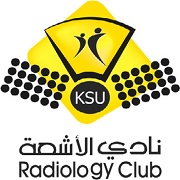 King Saud University's Radiology Club has continued it's work to raise awareness about osteoporosis, giving a lecture last month on the condition at the polyclinics of the directorate general for combating drugs.
The lecture defined osteoporosis, and explained its prevalence worldwide.
During the presentation, the Club also addressed the causes of the diseases, the various factors that increase the risk of developing osteoporosis, and promoted the benefits of early diagnosis in aiding treatment.
The mechanisms of bone tissue and the main functions of bones and their function in the body were also a part of the address.
Proactive measures such as the amount of vitamin D and calcium individuals need on a daily basis as a preventive measure were also part of the information provided for attendees.
After the lecture, Colonel Abdullah bin Salem Al-Nageem, the director of polyclinics, praised the efforts of the Radiology Club, and of the National Student Campaign as a whole in their quest to raise awareness of osteoporosis.
The Radiology Club also held an exhibition "Protect Your Bones" on the same day at the Security Forces Hospital.
The exhibition included a comprehensive overview on osteoporosis, offered tips on prevention, and included a device for measuring bone density that used on participants.
According to statistics collected during exhibition, the Club estimates that two out of ten exhibition visitors had osteoporosis.
Related News