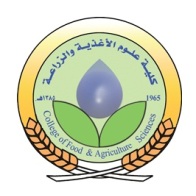 To help kick off King Saud University's 36th Tree Week on Sunday, March 3, Rector Badran Al-Omar planted a ceremonial tree in the College of Food Science and Agriculture's western garden.
The celebration, whose theme is "The Tree is My Friend," was organized by the college in cooperation with the university's afforestation management.
The rector then toured the Tree Week exhibit representing the program's research and educational activities, received an overview from students and their supervisors, chaired a meeting of the college's board and met with faculty members.
Fahad N. Barakah, dean of the agriculture college, greeted visitors, among them department heads, undersecretaries and faculty members and their guests.
Related News