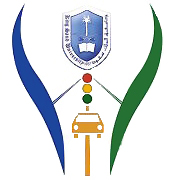 King Saud University's Prince Mohammed bin Nayef Traffic Safety Research Chair has participated in the 3rd Annual Road Planning, Design and Construction in the Middle East Summit in Doha, Qatar, which ran from Feb. 25 to 27.
Hany Hassan, assistant professor of transportation and traffic engineering at KSU introduced a paper on behalf of the chair's research team entitled "Recent Research Efforts Towards Improving Traffic Safety in KSA."
The paper dealt with the latest research carried out by the chair to improve road safety, as well as other issues in Saudi Arabia.

The implications of building roads in the region were examined at the summit, with special consideration given to road safety related to infrastructure design.
Strategic and technical applications of road design as well as construction projects in the region as a whole were also prominent topics at the conference.
Sustainable development of the complete road building process, from design to demolition, was an important issue at the convention.
Qatar's ongoing infrastructure projects were the focal point of the summit but comprehensive workshops, technical presentations by industry specialists, and interactive panel discussions all provided region-wide opportunities for improvement.
Field experts and senior business representatives in highway and transportation sectors from the United States, Europe, and Gulf states attended the annual conference.
Related News