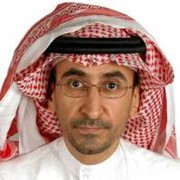 Dr.Ibrahim Al-Harkan, King Saud University's dean of Graduate Studies, recently announced that the department has begun using it's research plan proposal submission system on its e-portal, and has already received many proposals from students.
With the e-portal system in place, the Deanship has ceased accepting research plans submitted on paper.
The electronic acceptance system allows the deanship to systemise and document the procedure of accepting or refusing students' research plans.
It will also make various statistical reports on research proposal submissions available.
Al-Harkan stated that the new system will enable graduate students to more smoothly begin the procedures of adopting and documenting their research plans by following the systems instructions.
The new e-portal is available in both Arabic and English, and is accessible online only by registered KSU members.
Students who have had their proposals approved by their supervisor, assistant supervisor, department, college and the deanship will be able to submit it online.
The system uses pdf format, and also allows for emails to be sent to department heads, deans, and the dean of Graduate Studies to review and discuss the research plan, establish a supervisory committee, and adopt and implement the plan.
Various faculty members are also able to print reports and issue statements through the digital system.
Related News