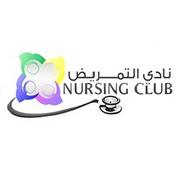 The King Saud University's Nursing Club recently held a training program featuring Rashad Fakiha, an acclaimed Saudi motivational speaker known for his popular book, "Achieve Your Dreams."
The program, "Raise Your Standards from Good to Excellent – with Mountain-Moving Stamina," was open to not only Nursing Club members but all KSU students, faculty and administration.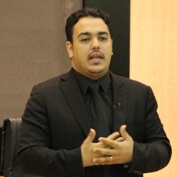 In  his introductory remarks, Dr. Fakiha, whose motivational talks have been heard by tens of thousands of people in more than a dozen countries, discussed exercises in theory and practice that can enhance self-improvement. His address was followed by discussions fashioned to boost participants' inference skills and sound decision-making principles.
Video clips and anecdotal situations were used to demonstrate the means available to develop those skills and principles.
Dr. Fakiha's message was in keeping with the KSU Nursing Club's objective of inspiring its members to attain the highest academic, personal and professional standards.
The club's philosophy is that well-rounded individuals will become leaders in volunteer activities that benefit the community.

At the conclusion of the program, Dr. Fakiha received a ceremonial shield from Dr. Abdullah Aljedai, the Nursing Club's general supervisor, who was joined on the dais by Ammar Al-Mufadda, administrator of KSU clubs.
The program was conducted under the auspices of Fahad Hamad Al-Qurainy, KSU dean of Student Affairs.
Related News