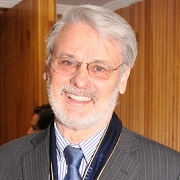 Michael G. Moore, a leading world expert on the study of distance education, visited the deanship of E-Learning and Distance Learning at KSU.
Moore is considered an innovator in the field, and launched the concept as well as the term 'distance learning' in the 1970s.
He is a prominent academic personality in distance education and has taught at Penn University in the United States since 1986.
In 1986, Moore founded The American Journal of Distance Education, an American journal focusing on distance education and is currently its chief editor.
Professor Moore is also the vice president of the International Council for Distance Education and is actively involved in committees of similar organizations.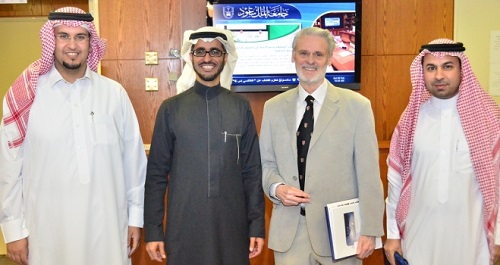 Abdulaziz Alsadhan, the dean of E-learning and Distance Learning, along with Walid bin Saleh Al-Nami, vice dean for Technical and Technological Affairs and Raed Al-Soghayer, the vice dean for Academic Affairs received Moore for the visit and participated in the discussions to help improve KSU's e-learning program.
In the meeting, the four focused on the potential of the deanship in establishing and cultivating e-learning and distance learning systems, as well as the multitude of successful e-education projects at KSU.
Projects established by the deanship include a smart university city, various learning management systems, the development of digital content, and other projects intended to boost the efficiency and productivity of e-education as well as providing an environment which encourages students and faculty to explore and master e-education.
Related News