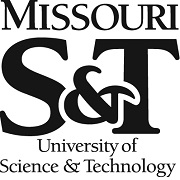 In October of 2012 at a global economic symposium in Brazil, Saudi Arabia's Prince Turki Al Faisal Al Saud, age 67, expressed hope that his country would be powered by low-carbon energy within his lifetime.
And now King Saud University and Missouri University of Science and Technology, one of the largest technological research universities in the USA, are taking steps to help make Prince Faisal's dream a reality by collaborating on a renewable energy project near Riyadh.
The research will involve the development of a technological mix using waste water and biomass gasification to help generate renewable energy for specifically for the capital.
The project is being coordinated by the chairman of the University's chemical engineering department professor Emad A. Ali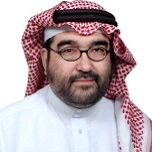 as well as professor Saeed M. Al-Zahrani and professor Ahmed E. Abasaeed with the director of Missouri S&T's Energy Development Center, professor Joseph Smith, overseeing the project.
Smith , who also heads his University's Laufer Endowed Energy chair , was a guest speaker at KSU in 2010, and recently returned to the Kingdom to discuss the project with the KSU staff.
Missouri S&T will design and build a pilot facility in Rolla, Missouri, and begin testing there, while a second pilot facility will be shipped to KSU along with the existing research results.
Four KSU undergraduate chemical engineering students are participating in a two-semester long design project in which their focus will be an economic analysis, material and energy balance analysis, process modelling, equipment specifications and safety evaluation.
The conceptual work done prior to building a plant consists of two primary activities, process synthesis and process analysis. Professor Smith specializes in these types of projects and advises students throughout the world through e-mails and Skype.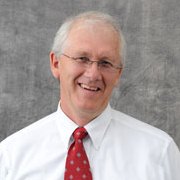 According to Professor Smith the project involves a variety of means that could produce major advances towards achieving Saudi Arabia's goals.
"I think [the project could provide] a breakthrough," he said.
"A lot of technology has been developed around a specific form.  What we're trying to do is hybridize different energy forms together to come up with an integrated system which would provide the best of all. It would reduce costs, so better economics. You would have less carbon emissions because we're trying to reduce climate change . . . And we believe it would provide higher efficiency."
Missouri A&T, a university with approximately 35 faculty involved in energy-related expertise, received $24 million from the Saudi mining industry to train and educate personnel.
When Dr. Smith, a veteran of more than 25 years dealing with renewable energy, spoke at KSU in October of 2012, his message was that energy security is our generation's grand challenge.
"Finding and using economically and environmentally sustainable energy is essential to supporting the economy and minimizing our impact on the environment," he told the audience.
Dr. Smith, however, said the collaboration project between Missouri S&T and KSU was already  in the preliminary stages before he visited Saudi Arabia.
Missouri S&T's Chemical and Biochemical Engineering Department Chairman Muthanna H. Al-Dahhan has made frequent visits to the Kingdom where a dialogue around the project evolved.
"We've got a lot of ties with Middle East universities because of him," Dr. Smith said. "In fact, our university is doing a lot with other universities in the Middle East."

Related News