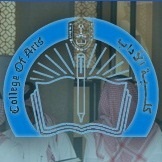 A large contingent of academics have gathered to hear how to find meaning in historical literature and texts at the Arabic Language and Literature Department at KSU.
Visiting professor Adel Khadr from the University of Manouba in Tunisia led the seminar titled "Old literary text and how it is construed in contemporary models."
He began by challenging the audience to think, 'How do we approach the old text with modern theories?' He reassured the audience this was an age old problem, one that many cultures had been grappling with for some time.

Professor Adel Khadr went on to point out a literary text, regardless of the time in which it was written, is a product of the creative processes of the author and holds inside it the ability to connect author and  reader despite the gap in time.
But it is necessary for us to breathe life into old texts if we want; to understand them, to see  their artistic creativity and to see the message behind it, which holds the feelings, thoughts and suffering of the author.
Professor Khadr cited the words of philosopher Paul Ricoeur who said "Writing makes text independent of the intent of its owner. The meaning of the (written) text does not match exactly what the author wanted to say. The spoken meaning, the written meaning, the perceived meaning, and any psychological meaning are directed towards two different fates."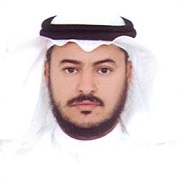 In summary Khadr pointed out when we are inspired by Arab heritage, and study it, we must rediscover it and unless we renew the ways through which we contemplate it we won't get the full experience of our history.
At the end of the seminar the dean of the College of Arts, Saleh Mued Al-Ghamdi, and the head of the  Arabic Language and Literature Department, Khaled Aiash Al-Alhafy, as well as other academics, presented Khadr with the the department's honorary shield.
Related News