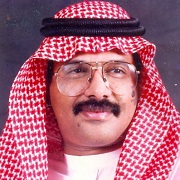 King Saud University professor Abdul-Latif Al-Oufy has won the Ministry of Culture and Information's Book of the Year Award for 2013.
Al-Aufi's book "The Media's Awareness-raising Campaigns" examines what media campaigns are and their societal impact.
The book discusses different types and methods of media campaigns and their relationship with a society's trends, values, beliefs, and motivations.
Al-Oufy also spends time discussing 'new media' and how to can be employed in awareness-raising campaigns.
Theories of communication in regards to persuasion and its impact are also dealt with in the book.
A Saudi model was used as an example for utilizing new media for persuasive awareness-raising campaigns, focusing specifically on Facebook.
Related News