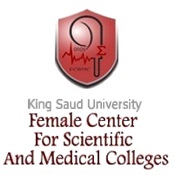 The importance of harnessing the creative power of students at King Saud University has been the key topic of a workshop at the Female Center for Scientific and Medical Colleges in Riyadh last month.
Entitled "The Innovation System: From the Idea to the Market" the workshop's aims were to update students on the innovation system, discuss the stumbling blocks holding women back from developing ideas and work out how to over come these obstacles and empower female students.
Before the workshop began, female students staged a presentation exemplifying how students didn't differentiate between concepts and rights of intellectual property and technology licensing, and their lack of knowledge of the Riyadh Technology Incubation Center.
KSU Assistant Vice Rector for Graduate Studies and Scientific Research Dr. Ebtesam Al-Olayan said the purpose of the workshop was to  spark the students interest in the university's development effort.
"Our students are our partners in the university's advancement plans and ideas,"  Dr.  Al-Olayan said.
"Our female students must grasp the concept of the innovation system and follow up on it and participate in research, programs or projects and activities, so that their leadership skills, self-confidence and communication can be developed,"
Dr. Al-Olayan asked the female students to submit ideas and constructive opinions that will bolster KSU's development while pointing out every student must have a role in  development by offering her suggestions and opinions.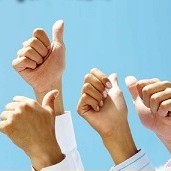 Dr. Nawal Alarfaj lauded the workshop, saying KSU, within its 2030 master plan, has launched a great number of projects and initiatives aimed at increasing the university's  knowledge base, building partnerships and taking a role in world leadership.
Some of these projects, Dr. Alarfaj said, are part of the Riyadh Techno Valley (RTV) and the Riyadh Technology Incubation Center (RTIC).
Dr. Alarfaj said she believed young people have plenty of creative ideas and they have the  technology which breeds constructive thinking and hopefully more female students at KSU will take part in nurturing the knowledge economy.
Opening the workshop was a presentation by professor Wajan Al-Musaed on the innovation system, which  explained the vision, mission and objectives of the Intellectual Property and Technology Licensing (IPTL) program at KSU.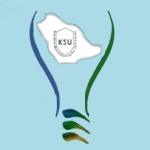 Following this Professor Hanan Alajlan discussed the program of the Innovation Center, which aims to become the national contact center for inspiration, innovation and initiative.
Prof Alajalan said the center encourages  innovators  to serve the community and turn their ideas into economically-valuable commodities.
Dr. Najla Al-Qahtani then spoke about the Riyadh Technology Incubation Center, calling it a social and economic developmental body that focuses on the modern technologies set up by the university to create an innovation-friendly environment.
Discussions during the workshop were moderated by Dr. Aljohara Al-Shibani.
Related News