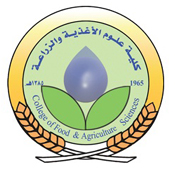 King Saud University's College of Food and Agricultural Sciences can take a bow after more than a thousand people a day visited their display at the Ninth Riyadh Spring Festival held from Tuesday March 19 until Friday March 29.
Representing the college at the festival was the Agricultural Engineering Student Club, the Plant Production and Protection Departments, Chair of Date Palm Research (CDPR), the Soil Sciences Department, and the Food and Nutrition Sciences Department, all with their own displays showing their field of expertise.
The Soil Sciences Department's first display featured information on environmental pollution in Riyadh and its causes, while the second addressed organic agriculture with samples of solid and liquid fertilizers essential for garden plants.
They also offered advice on the environment necessary to grow ornamental plants and explained how public plants, such a street trees, promote the growth of bacteria that is good for soil fertility.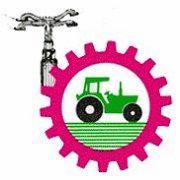 Complementing soil science, displays at the Agricultural Engineering Student Club featured irrigation models, including garden irrigation spray systems and the common drip watering system.
The department also displayed a model of fertilizer production using composting as well as instruments to evaluate water quality (salinity and hardness) and distributed tips on how to grow and preserve dates.
Also featured in the display were new species of wheat and palm as well as discussions of the research cooperation between KSU and Riyadh Municipality, where the school evaluates the performance of imported types of trees in Riyadh's environmental conditions, to provide public guidance on the best classes of trees to be used in street and public sites.
The bulk of displays were from the Plant Production Department, which contributed 70 percent of displays  including two interior and exterior garden models.
The interior garden featured aromatic and medicinal plants while the exterior garden was a model of a rock garden, including stones, succulent plants and cacti highlighting the different species that thrive in Saudi Arabia's climate.
Samples were also shown of the main diseases that affect palm trees and flyers about diseases afflicting ornamental plants and green spaces in Saudi Arabia were distributed to visitors.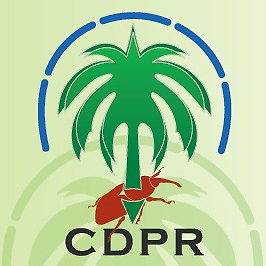 The Chair of Date Palm Research (formerly the Red Palm Weevil Research Chair) also took up the cause of the date palm, showing large scale models of the Red Weevil insect in all its stages, and also illustrating the damage that it causes to palm trees and the action being taken to control this affliction in the Kingdom.
Visitors also given the chance to have their weight, blood glucose and fatty levels tested by the Food and Nutrition Sciences Department and the Saudi Society for Food and Nutrition, who advised people to eat a balanced diet, high in nutritional value.
In addition to the information available on the individual stands, KSU Community Service and the college provided leaflets about tree planting, gardens, ornamental plants, flowers, soil information and green surfaces and a deluxe information package which an instructional CD on ornamental plants.
Related News