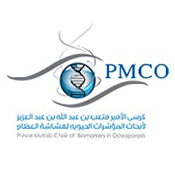 A team of different research departments from King Saud University are set to take part in the 28th annual Janadriyah Festival for Heritage and Culture, at Janadriyah, just outside of Riyadh later this month.
Representing KSU will be Dr. Nasser Al-Daghri, supervisor of the Prince Mutaib Chair for Biomarkers on Osteoporosis (PMCO), and Abdullah M. Alhamdan, supervisor of the Chair of Dates Industry and Technology.
The Research Chairs Program has been involved with Janadriyah since the program's inception in 2007, by King Abdullah, and aims to to establish knowledge of their research within the whole community, as well as building comprehensive scientific research systems on a par with international competitors.
Specifically, the PMCO has undertaken many activities and has logged many achievements, but its overriding mission is to help limit the prevalence of osteoporosis in Saudi Arabia through early diagnosis and treatment.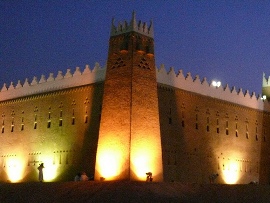 Currently the PMCO is working to establish a clinical research center and data bank about osteoporosis prevalence in the Kingdom.
Likewise, the Chair of Dates Industry and Technology has a long tally of achievements and is inherently linked to the dates industry in Saudi Arabia and to its world renowned reputation of quality.
The chair wants to assist in the creative development of the industry through research in all facets of date production, palm conversion, and auxiliary date and palm industries.
The 28th Janadriyah Festival begins today, and runs until April 15.
Related News