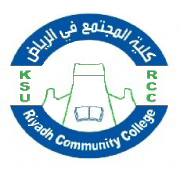 Riyadh Community College students will receive expert training in organising volunteer work to the highest standards of professionalism during the Volunteer and Community Service Work Forum currently running until April 25.
Organized by the community college and supported by Waqaf Saad and Abdulaziz Al-Mousa, the forum events include hosting experts and specialists in volunteer work, and running a variety of practical courses in volunteer management.
Specialty courses include, training in coordinating volunteer teams, a course on working in a volunteer environment, preparing trainers for volunteer work, a media management course for volunteer work, and two workshops on how to encourage volunteer work though creative thinking.
Discussion sessions will also focus around volunteer experiences and analytical studies of working in the sector.
The Forum seeks to motivate participants, offering creative ideas for the volunteer workers in a competitive-game-framework all within the greater framework of investment in youth people  providing more volunteer activities to cater to their many interests and desires.
Related News