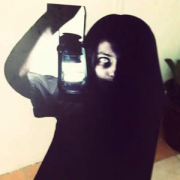 Students from King Saud University's English Club at the Olaysha Center for Girls put on a performance of "Ivy", an adaption of Edgar Allen Poe's short story "The Tell-Tale Heart" last Monday.
The director of the play and head of the Drama Group within the English Club, Fatima Al Qahtany noted "after all the hard work, finally, we put the last piece of the puzzle."
The play was performed in Aisha Hall, and in attendance was dean Benayeh M.S. Al Rasheed, as well as vice dean of the Art College Dr. Hala Altwaijry.
Mona AlQahtany, the English Club's supervisor, hosted the event and began by welcoming the crowed and thanking the involved students for their creative and significant work.
The audience's reaction to "Ivy" was overwhelmingly positive, mostly owing to the skillful performance and professional directing of the students.
Related News