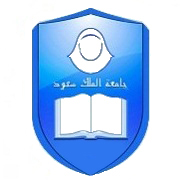 King Saud University's Olaysha Center for Girls held an opening ceremony for it's new media administration on Sunday, April 16, marking a new phase for the department.
The ceremony's motto, "Media with a Creative Perspective", emphasized the innovative endeavor the department wants to undertake.
Hind Aldahmash, the media administrator gave a forward-thinking presentation at the event, which was attended by Dean Benayeh M.S. Al Rasheed and several media channels.
Aldahmash's presentation illustrated the current and potential role of the administration in the creative process, from editing, photographing and graphic designing.
She stressed the idea of establishing a specialized department concerned with media, and separating public relations from media administration to fully maximize the potential of both departments.
"The idea is a dream of professional media we look forward to accomplish rather than just a typical general sector administration," Aldahmash said.
She also added that one of the main roles of the centre is to inform students and professors of all KSU events, as well as connect the university on a larger scale using traditional mass media, but also expanding across all social media networks.
Several of the media administration's productions were presented, a special one being a short movie on the decision of HRH King Abdullah Al Saud in appointing female members in the Shura Council.
The movie's focus on change was poignant, especially for Alrasheed, who concluded the meeting by expressing her upmost pleasure for opening the administration she always dreamt of having.
"Nowadays in media we need to enhance our communication with others," she said.
Related News