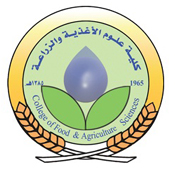 KSU's College of Food and Agricultural Sciences attended the 28th Scientific Convention of the Saudi Biological Society hosted at Hail University over the past week.
There were more than four hundred participants from both Saudi and foreign universities at the convention which ran from April 9 to 12.
KSU's College of Food Science and Agriculture submitted numerous research papers and had set up several demonstrations, including a special photography exhibition on mushrooms.
KSU Professors Fahad N. Barakah and Saud L. Al-Rowaily chaired two main seminars during the convention and hosted a special workshop on 'Honeybees Upbringing and Products.'

The convention also included two excursions to the farms owned by the Society's Sheik on the third day of the convention.
Related News