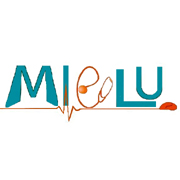 King Saud University's Medical Informatics and E-Learning Unit (MIELU) is ensuring that medical training at the University is at the cutting edge.
To ensure medical education at King Saud University is at the cutting edge, the latest technology and data management tools are being used to train the next generation of doctors and medical staff.
At KSU's College of Medicine, the Medical Informatics and E-Learning Unit (MIELU) largely oversees and manages this process. Under the umbrella of the Medical Education Department, MIELU introduces advances in informatics and promotes online, collaborative learning.
"It [informatics] is a field of science focused on the proper use of information – how to collect information, how to store information, how to retrieve information and how to utilize information to make information-assisted decisions," the head of MIELU, Dr. Amr Jamal, said.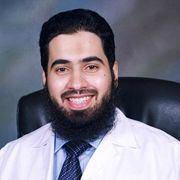 Databases, intelligent decision support systems, networking, and specialized programming languages are just a few examples of the technologies used in medical informatics.
While informatics relies heavily on IT and technology, strictly speaking it is neither.
Dr. Jamal compared it to the "cardiologist who uses the stethoscope to listen to reach a diagnosis, but his specialty is not the stethoscope."
Medical informatics provides a whole range of new 'stethoscopes' to not only aid in diagnosing patients, but later organizing, classifying, and establishing new methods to use patient generated data.
Building a more interconnected training system for patient care is fundamentally at the core of MIELU's role at the College of Medicine.
Through a number of programs and services MIELU facilitates the use of technology in a traditional classroom setting.
"Around 25 per cent of the projects MIELU manages are related to e-learning, mainly involving the Blackboard learning management system and smart classrooms," Jamal said.
"We have our own e-learning modules and educational videos, virtual patients, DxR, e-voting, computer labs – we have mobile computer labs- there is also the medical LMS."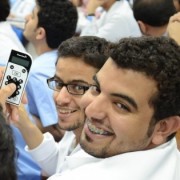 Online technologies such as Blackboard are becoming increasing popular to help students engage with and personalize the vast informational resources available to them.
"This year we are trying to inject more of the collaborative tools in the classroom with the medical students," said deputy head of MIELU, Nasriah Zakaria.
"We are using many of the featured tools we have in Blackboard."
Zakaria said MIELU is tailoring Blackboard to the specific needs of medical students to ensure technology and students are fully engaged, instead of just posting assignments and lecture content online.
Traditional uses of Blackboard, such as uploading course content and checking homework and assignments, have met little resistance from students.
However, compelling students to contribute to online discussions required more drastic measures.
"We force them!" said Zakaria; with 20 per cent of their grade dependent on discussion participation, the incentive to actively engage is real.
"We tell them there is no right or wrong, and even the questions aren't simply yes or no questions," Jamal said.
"[The] Resistance in the beginning was because they were not used to expressing themselves freely in writing, but we've made it easy for them; once you write something you get your mark."
Student directed learning is also part of MIELU's learning philosophy across all of its programs.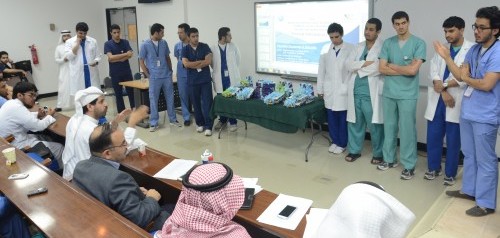 KSU medical students have access to DxR Clinician: a web based patient simulation program that allows students to question the patient, conduct a simulated physical examination, and order lab tests.
"It is all online and the same cases are used around the world," said Diab Mahmoud, the deputy head of e-learning.
"There are around 250 cases in the program and it uses virtual patients to both train and evaluate students."
MIELU has also oversees the Medical LMS, or learning management system, which fine-tunes personalized learning.
Subject matters on the LMS range from skills for taking patient history to advanced surgical techniques, and the program individually tailors to students' learning aims by building customized sessions.
"You define what you want to learn – that's the objective – and it [medical LMS] will create a case leading you to that learning outcome," MIELU's marketing executive Nadia Naeem said.
Students can choose individual skills, like learning how to listen to the heart, and combine them together to build their own curriculum, or choose from existing curricula or courses.
The teaching methods used in the program are indicative of the revolutionary way medicine is now being taught at KSU.
Combining technology and education in medical services has broad implications in not only in education, but in other areas of medicine as well.
Initiatives are being undertaken to facilitate doctor-patient exchanges, and help cross-reference and coordinate information from patients, practitioners, and researchers that has typically existed in isolation.
As a way of exploring the implications of medical informatics, third year female and male medical students at KSU participated in semester long research projects in medical informatics, culminating in a series of presentations at Clinical Informatics Day on April 10 and 11.
Students were divided into groups and had to independently find and research a new advancement in the medical informatics field.
"Initially there was skepticism among the students; about the practicality of the project. But forcing them to independently find a system, in choosing their own system without us [MIELU] assisting them by networking, helped illustrate how useful these technologies are," Zakaria said.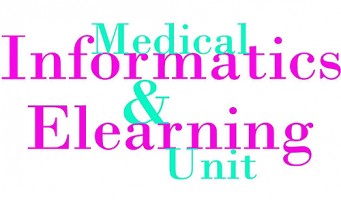 Research topics ranged from electronic medical record keeping, to PACS or picture archiving and communication systems, to E-prescription, to various technologies on lab access.
Despite the apparent benefits of the convergence of technological advances and health IT reform, students found that there was still some resistance.
Medical student Yara Al Saif was part of a group who gave a presentation on new E-prescription systems, and spoke about the benefits of these new systems and the challenges in creating a more patient-centric system.
Al Saif noted that "a lot of older doctors are uncooperative simply because of technophobia. They didn't like that they have to learn a new system, but starting this October using an E-prescription system at King Khaled Hospital is going to be mandatory."
MIELU's multi tiered approach was also utilized at the end of the presentations when students were allowed to vote for their peers' best presentation using MIELU's E-voting system.
"Younger people have a better attitude with technology, we're already using applications on our smart phones on a daily basis, we're used to technology so systems like the ones found in medical informatics are simply an extension of our normal life," said medical student Nourah Alohali.
Following the presentations and award ceremony, panelists were invited to speak to the students to motivate them to continue immersing themselves in the world of medical informatics and future-based technology.
"I was extremely impressed, I've been teaching dental informatics and the jump in technology from where it was in the past to now has been amazing. I feel like I still have to learn more," said Dr. Ebtissam Al Madi, Dean of the College of Dentistry at Princess Noura University and one of the three panelists at the event.
"This is where the future is."
Related News