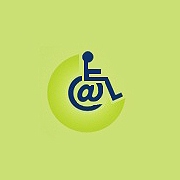 Students with special needs and those who work with them are invited to attend a special free training course in IT being held by the Faculty of Computer and Information Science at King Saud University on Sunday April 21 and Monday April 22.
The courses will specifically deal with technology designed for those with special needs, or for people who work with those with special needs such as Braille programmers and those who can communicate with sign language.
The head of the Training Committee, professor Somaya al-Robe'ya, said during these courses web accessibility techniques will be demonstrated in addition schooling in the design and production of accessible learning objects for people with special needs.
These training courses will also be held in the women's sector for the those who are interested but al-Robe'ya said places are limited.
"We would like to warn everyone that there is a limited number of  seats in these training sessions and registration window will be closed in the event the training section is full," al-Robe'ya said.
As well as courses in IT there with also be courses in Saudi Arabian sign language and a course on the Alternative Ways to Back Subsidized-High-Technology for people with Autism Spectrum Disorder.
The training courses are being offered as part of the Fourth National Symposium of Informatics which aims to shed light on the latest research findings in the field of Informatics and Computers for those with special needs from all walks of life.
For more details on the courses visit the symposium's website http://nsi.ksu.edu.sa
Related News