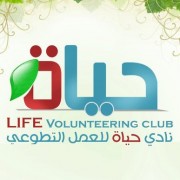 Child cancer patients at King Khalid University Hospital got to take a break from the routine of hospital life yesterday, with a day of games, activities, food and entertainment organized by Life KSU's female section.
Nourhan Elshamma, manager of Life Volunteering Club KSU's female section, said the Club's female section had organized the event, named "Brave Kids," and decided to get the Saudi Cancer Association involved as well.
It was the second event organized in collaboration with the Saudi Cancer Society, the first being an awareness session earlier this year aimed at dispelling some of the common misconceptions people have about cancer.
"Brave Kids" was organized by third year medical student Layan Akkielah, and fourth year students Dona Barakah and Dina Al-Kuhaimi.
Of the almost 40 children at the event, most were cancer patients at King Khalid University Hospital, as well as some outpatients who returned for the event.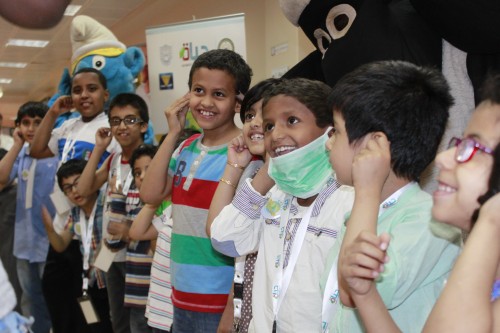 Some of the children in the Hospital's cancer ward could not attend because they were in a critical condition.
Elshamma said that being happy and keeping positive can make a big difference for any patient, even more so for young children struggling with cancer.
"It's very important to keep their spirits up," she said.
"First, they are just kids. They're admitted, isolated from family and friends. Because they are chronic, they have to stay for longer periods."
Akkielah said that treatment like chemotherapy and the associated hair loss can be really hard on the children.
"They often feel really sad and depressed." She said.
Elshamma spoke of one of the first times the female Life KSU members visited the children's cancer ward.
"We went to give the children some chocolates. Some of them were screaming and crying from boredom, not from pain. We thought, 'lets do something to help them, to change their routine,'" she said.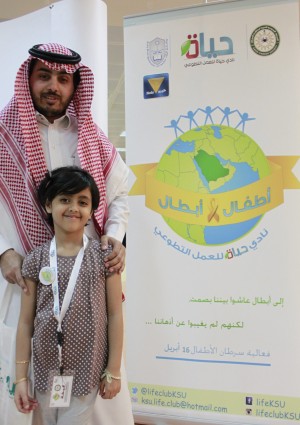 Lunch was provided by Kudu, one of the sponsors for the event, and Eish Alfarha, or "Live the Joy," held games and performances that included a magician, a clown, Shaun the Sheep, and a giant smurf.
There were also costumes and a photo-booth where children could become Superman or Cinderella, and other activities included Lego puzzles and handcraft design.
Families milled about the waiting area and helped their children with sand coloring, or took photos of them as they danced with performers.
Reem, one of the children who attended the event said that Life KSU had made her time in hospital much better, and that she liked the coloring and photo-both activities.
"I really enjoyed the singing," she said.
It is not the last such event the female section at Life KSU has in mind for this year.
"We have plans for similar events throughout the year, even during the summer," Akkielah said.
"At the moment our events target students and patients, and our plan is soon to target doctors and nurses also," Elshamma said.
Related News