Improved medical training and increasing openness in the financial affairs of King Saud University were top of the agenda at a meeting of the University Council earlier this month.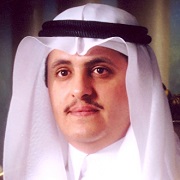 During the meeting, the general secretary of the General Council for Higher Education, Mohammed bin Abdulaziz Al-Saleh, told gathered officials it was important to have clear goals in their research fields.
Al-Saleh said he wanted all staff to encourage a feeling of belonging within KSU, saying it was the responsibility of everyone to promote a sense of togetherness at the university to support scientific endeavours.
First on the agenda was a discussion of the establishment of a Health Simulation and Skills Center, a facility which would concern itself with basic training and educational processes for students and faculty members in at health colleges.
The center will provide training for health care practitioners by using simulation devices in a safe learning environment allowing students to acquire the necessary skills to practice clinical work on all levels.
Alongside this announcement the council approved the mechanical engineering masters program and a study plan for the programs of the College of Languages and Translation sent to officials for study.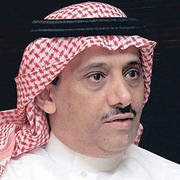 These changes stem from the principle of cooperation between KSU and state offices to further serve Saudi Arabia's national interests.
The development of the masters program reflects namely the health ministry's strategic plan to develop the skills and abilities of its employees and technicians to the point where they all have acquired a bachelor's degree in a medical speciality.
The idea for the masters programs in the health specialties actually aims first, and foremost, at the employees of the health ministry that already have a diploma in medical specialties.
The council has already agreed to incorporate the nursing masters program into this initiative, creating an accredited study plan that allows graduates with diplomas to continue their education and get a bachelor's degree.
Through this program nurses will be able to expand their training, helping them get a bachelor's degree in Nursing and therefore allowing them to find work providing medical treatment to develop health services in the kingdom.
The council also approved detailed procedures to manage spending from the University's independent account, in addition to a set of instructions and procedures to regulate the spending of the university's other faculties.
This is part of the principle of reinforcing transparency and accountability by codifying regulations to control spending.
Finally the council approved the KSU's annual report for the academic year of 1432-1433 AH, recommending its referral to the Council of Higher Education as it approved a number of private decisions about the members of the various university councils, deployment and transfer services, sabbaticals and early retirement.
In closing the meeting the council announced over 60 students were granted PhDs and masters degrees.
Related News