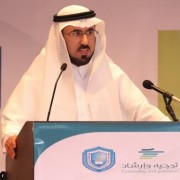 King Saud University's Counseling and Guidance Center meet on April 23 to discuss the centre's national role as well as the latest academic guidance services for students.
The Deanship of Student Affairs, represented by the vice rector for educational and academic affairs, Abdullah Salman Al-Salman, attended the seminar which introduced students to the Academic Guidance System website and all of its new features.
The deans of all of the university's various Colleges and the under secretaries of academic and educational affairs were also in attendance.
The system highlights the objectives of the center, helping it accomplish its goal of being a reference point for planning, administrative, and supervisory work for guidance programs at KSU.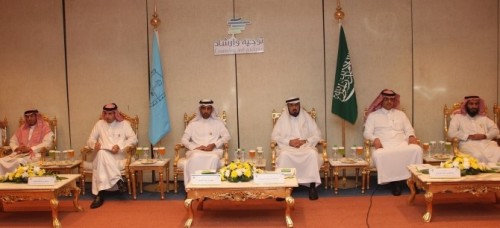 The center's vision is to become a national pioneer in guidance services for students.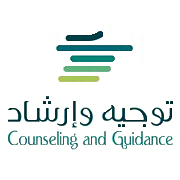 Academic guidance is the building block of all the guidance programs of the center, where students receive help in proceeding through academic system and progressing in their studies.
The General Supervisor of the Counseling and Guidance Center, Abdullah Al-Zaharani, said the system is comprehensive and concerned with all aspects of a strong student's needs; academic, social and psychological.
Zaharani said the system will continue to improve and communications mechanisms will expand, allowing open access between a student's academic advisor or guide, those from the body who are supervising the system, and the students themselves.
Related News