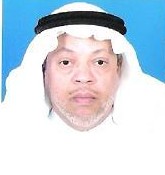 Professor Hamza M. Abu-Tarboush from King Saud University's Department of Food and Nutrition Sciences has become the first Arab ever to be awarded a qualification in nutrition and diet from the world renowned Institute of Food Technologists in the USA.
The certificate of nutrition and diet now makes Abu-Tarboush a fully certified food scientist, one of the few working in the region.
The  Institute of Food Technologist is considered one of the biggest specialized scientific organization in the field of nutrition  and is renowned globally.
He will receive his certificate in person during the Institutes's annual conference in Chicago during mid-July 2013.
Related News