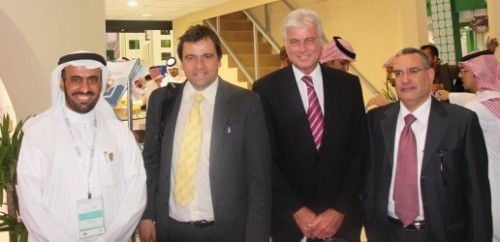 Officials from King Saud University have held high level talks with faculty from universities in the USA and the United Kingdom about increased co-operation in the field of business and training.
The meetings occurred on Tuesday 16 April during the recent Higher Education Exhibition in Riyadh, which brought experts in education from all over the world to the capital to forge new links between organizations.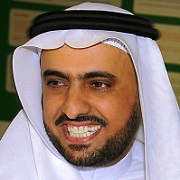 Representing KSU was the dean of  Skills Development, professor Abdulaziz Al-Othman and director of the Planning Unity at the Deanship, Mohamed Hassan who met with professor Doug Pearce from the British Academy for Higher Education and professor Constance Cook, the assistant deputy head of the University of Michigan's Academic Affairs.
During the meeting with Mr. Pearce there was much discussion of the mechanisms involved to qualify for a professional certificate in university teaching, certified by the British Academy, as a key to continued professional development within KSU.
Also under discussion were possible areas for cooperation with academic experts at the Skills Development Deanship, who could be used as external auditors to assess performance and offer advice that would support KSU in its pursuit of development.
In the later meeting with Ms Cook, a number of activities, events and initiatives, organized by the University of Michigan, were discussed including methods of assessing teaching performance and the operation of career and professional development programs in the USA.
Cooperation between KSU and the University of Michigan in training, consulting and writing in the field of learning and teaching was emphasized, with Ms Cook saying she would be willing to return for the annual University Teaching Forum.
Related News