King Saud University's first sport convoy, made up of 45 participants, was launched early this month in front of the main KSU gym before the convoy headed of to the governate of Al-Bukayriyah.
It's the first stop on the convoy's trip throughout Saudi Arabia, which will see the KSU team stopping in villages and cities to promote a healthier and fitter society.
The convoy was greeted in Al-Bukayriyah by the secretary-general of the Aml Sports Club, Hassan Al-Badrani, along with Awad al-Matari, a member of the board of directors at the Aml Sports Club, and Mohamed Al-Muslim, a member of the Tourism Committee of Al-Bukayriyah.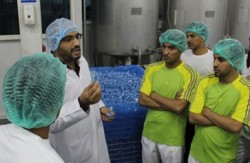 The visit began with a tour of the local sites, which included the Faiha Water factory before heading to archaeological heritage sites located in the Suwailem compartment and Rajhi cabin.
 The visiting party ended their tour at the Aml Club to formally launch the events.
Abdullahrahman Al Rajhi, the owner of the Al Rajhi museum and one of the sponsors of the visit, greeted them on their arrival at the Aml Club and offered them lunch featuring the local cuisine.
Afterwards the convoy's events were initiated under the banner "Sports for a healthy society."
The event focus on promoting a healthier lifestyle and addressed the necessity of preventive measures, for example the need for an examination to detect diseases like obesity and diabetes in all age groups.
Supervisor of the general management of sports affairs at the Deanship of Student Affairs at KSU, Khalid Abdulaziz Al-Khalid, said that this convoy was the first of its kind and that the plan included visits to all the cities and villages in the Kingdom to promote a healthy society.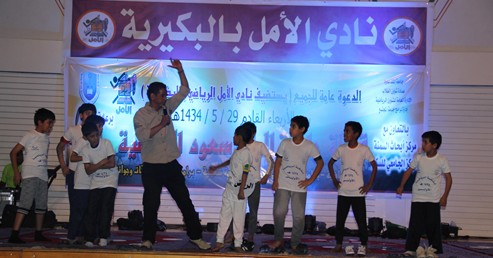 Al-Khalid added that the decision to choose Al-Bukayriyah as the first place on the national tour was due to the city's commitment to health and the plans to host the Aml Sports Club's camp at  KSU.
Al-Khalid ended his address by thanking all of the individuals who made Al-Bukayriyah such an ideal starting choice for the national tour and thanked Faiha Water and Al Rajhi Museum for their sponsorship.
Related News