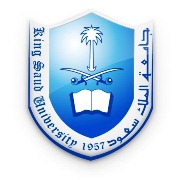 King Abdulaziz University has taken out the top spot in the third Saudi Universities Championship for Swimming held at the Balrakh Youth Welfare pools and organized by the University of Dammam.
Coming second was the University of Dammam followed by Imam Muhammad bin Saud Islamic University with King Saud University coming in fifth following a fantastic effort by Hossam Howaish, who won two gold medals in the 50m breaststroke race and the 200-meter freestyle.
Meanwhile, Muhannad Howaish, also swimming for KSU, won two silver medals in the 50m breaststroke and a bronze medal in the 400 meter freestyle.
A total of 29 universities participated in the contest held over two days on Tuesday and Wednesday April 16-17 under the supervision of the Universities Sports Federation Saudi Arabia.
Team administer professor Salman Al-Tamami said KSU had faced stiff odds in the championship.
"The competition was very strong and we have left behind a strong impression by winning four medals, which did not happen last year. This is evidence of development and of the effectiveness of the team now," professor Al-Tamami said.
"We were hoping to be one of the top three, but the small number of participating swimmers decreased ours odds in the competition.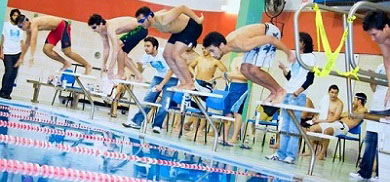 "After all we only had six swimmers, but we were working to find a new base that would support the team in the coming years. One of the most important reasons why we did not compete (before) was that the (then) lack of swimmers in the university, particularly after the swimming pool at the university was closed for restructuring."
Team coach, Abdul Rahman Al-Nasser, was also thanked for his efforts, keenness and dedication to the performance of his job.
At the end of the championship, the rector of the University of Dammam, Abdullah Al-Rabish, crowned the winning universities in the presence of professor Waleed Al-Dally head of the Saudi Universities Championship for Swimming, and dean of Student Affairs at the University of Dammam.
The team from KSU was made up of six swimmers: Rashid Alna'mi, Rashid Abdul Latif, Hossam Howaish, Muhannad Howaish, Nasser Asaleehm and Akaron Chrikon.
Related News