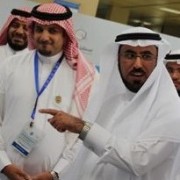 KSU's agency for health specialties, My Track Club, and The Future Club recently organized an orientation meeting on the various health faculties and specialties they offer.
Participating in the meeting and representing the Nursing College was the Nursing Club, who were sponsored by the College's dean, Dr. Khalid K. Alharbi.
The conference also featured an exhibition from the various health faculties, including one by the Nursing Club.
The students used their exhibition to introduce the audience to the nursing specialty, and its role in serving the society as well as the advantages of working in the field.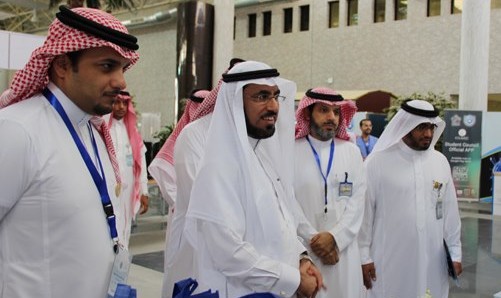 The Nursing Club also introduced attendees to the Nursing College and explained its vision, message, goals, and the various specialties offered for graduate studies and gave out pamphlets highlighting the points.
The vice rector of the University's Academic and Educational Affairs, Abdullah Salman Al-Salman paid a visit to the Nursing College's display, as did other under secretaries of health faculties at KSU.
My Track Club and The Future Club continued their task of introducing the health specialties in the Preparatory Year (PY) building at the female students' department at Khadija Hall with a seminar.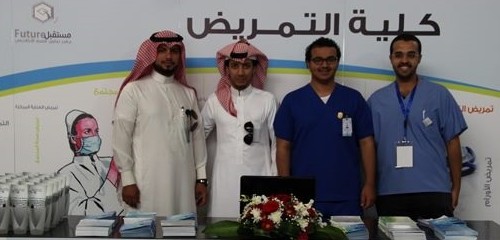 Their meeting was attended by the representatives and under secretaries of the health faculties.
At the end of the event, the Nursing Club said they were very pleased with their representation at the summit and said the exhibition restates their keenness on improving and helping developing the profession, and continue to provide KSU student beneficial information.
Related News