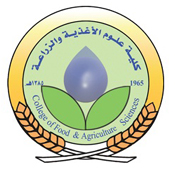 A renowned expert in plant diseases has addressed students at King Saud University on viruses present in important legume crops grown in Saudi Arabia and how these diseases can be managed.
Professor Judith Brown, from the University of Arizona, USA spoke at the College of Food and Agricultural Sciences on Sunday May 5.
The lecture is backed by National Plan for Science and Technology and was organized by research project team, No. 10-BIO 979-02 which is working on related research.
The public lectures comes as part of the workshop and training courses in the project held during the period from May 4 until May 8.
Related News