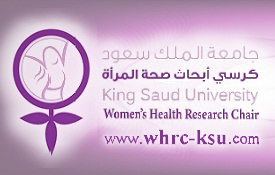 Princess Nora Bint Abdullah Chair for Women's Health Research has represented King Saud University at two recent conferences in Dubai which put women's health in the region under the spotlight with a series of interesting studies.
The first conference was the Arab conference for public health, held from April 4-7 where Dr. Al Joharah Al-Quaiz, the supervisor of the chair, presented a study 'The factors that help reduce the density of mineral in the bones of Saudi women in the city of Riyadh: a social study.'
The study touched on a number of issues relating mainly to Saudi women, aged between 60 - 70 years old, who did not have access to education and do not consume enough dairy, are the most susceptible to low bone density and subsequent bone fractures.
The second conference was the fifth conference of the Arab Society for Medicine and Sexual Health, held from April 18-20,  which saw KSU submit a paper 'The psychological and social aspects of sexual and reproductive health for Saudi women'.
The research paper discussed the culture and social concepts related to the sexual health for women, including the sexual culture, rights, duties, roles and the social perception.
The paper also made suggestions, the most important being the need to conduct more research and studies to enhance health services for women.
A second paper was presented by Dr. Al Joharah Al-Quaiz, titled 'The assisting factors that influences the cultural of puberty and the sexual culture between teenage girls in the schools of Riyadh in the Kingdom of Saudi Arabia'.
This study stressed the importance of educating the parents, particularly the mothers, of teenage girls above 15 years of age. In their study the researchers found the first born child gets the most knowledge in comparison to the other children.
It also highlighted the importance of finding an academic curriculum that provides information in a scientific and simplified way, as well as in a religious framework, appropriate to their age.
KSU was also asked by the Head of the Arab Society for Medicine and Sexual Health, Dr. Tarek Anees, to work with the society's website, which publishes the results of studies and recommendation which may help solve many of the problems plaguing women's health.
 Related News