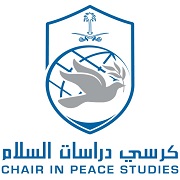 A spotlight has been shone on the conflicts of the Arab world during a lecture by King Saud University's renowned professor of International Relations, Associate Professor Ahmed M. Wahban.
The lecture, entitled 'Peace and the challenges of conflicts in the Arab world', was held at KSU's College of Law and Political Science on Sunday May 5 and saw attendance by a mixed group of students and faculty.
Dr. Ahmed M. Wahban has authored many books concerning the issues of peace, security, ethnic struggles and international relations, in addition to some private studies on current international issues.
During his lecture Dr. Wahban delved into detail regarding the many and varied conflicts occurring within the region and offered his opinions on how they could be resolved.
Following a health question and answer session Supervisor of the Peace Studies Chair, Dr. Adel AlAbdulkarim, thanked the Rector of the university for sponsoring the lecture.
Related News