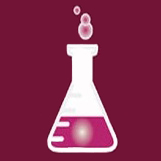 Chemistry students have gathered over two days for their inaugural student forum to discuss issues of importance to students, latest developments in the field and reward high achieving fellows.
Presiding over the event, entitled 'A new generation of chemists...a hope for an advanced homeland', was the Head of the Chemistry Department and also the head of the Saudi Chemistry Society and the General Secretary of the Union of Arab Chemists, Dr. Daifallah M. Al-Dhayan.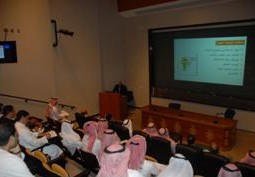 The forum took the form of a number of lectures focusing attention on scientific research and the ways to present it, the quality of presentation and the scientific content of every submitted paper.
Also involved in the forum, through the department of voice communication, were female faculty members and graduate female students from the Female Students Department.
Awards were presented to students and graduates for best research poster and best oral scientific research with prizes ranging from 2000 to 3000 riyals.
Related News