Faculty members from King Saud University's College of Nursing have participated in a day to celebrate health workers with more than 20 years of service in the Ministry of Health.
Entitled '20 years of giving in a giving homeland' the celebration, on Monday April 29, was attended by Her Royal Highness Princess Abeer bint Abdullah bin Abdulaziz and Her Royal Highness Najla Bint Abdulaziz Al-Farhan and His Royal Highness Prince Mansour bin Abdullah bin Abdulaziz.
A recorded speech by the Minister of Health, Dr. Abdullah Al-Rabiah, congratulated the affiliates of the ministry for what the advancement they have achieved in the field of nursing and  wished them success in the future.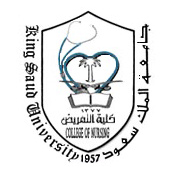 The affiliates of the ministry with more than 20 years service then marched past assembled guests before a series of folkloric shows about Saudi Arabia as well as from Egypt, India, Indonesia and Pakistan as well.
The Committee for Student Activities at the College of Nursing (for female and male students)  participated in the establishment of an exhibition on the day to present an overview of the College of Nursing.
The presentation included grades and specialties available, in addition to pointing out that it is the first college in Saudi Arabia to receive German accreditation, from the Accreditation Agency for Study Programmes in Health and Social Sciences (AHPGS).
Related News