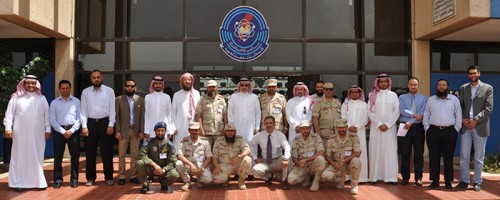 The head of the Prince Sultan Advanced Technology Research Institute (PSATRI) at King Saud University has paid a special visit to the Joint Electronic Warfare School in Taif to see how the military are researchers can work together better.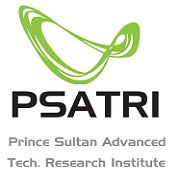 Headed by the executive director of the institute Dr. Sami Alhumaidi and his deputy, Prof. Saleh A. Alshebeili,  the assistant commander of the school, Brigadier General and pilot, Zafer Bin Abdul Rahman, took the delegation on an introductory tour.
The tour took in academic classes, the labs and the Simulation Lab as well as giving the guests a chance to give a brief overview of what takes place at the institute.
Later Commander of the school, pilot and Brigadier General Saeed Bin Mohammed Al-Zahrani, held a meeting with the working team from the institute to discuss the ways PSATRI, and the Royal Saudi Air Force, could benefit from working together.
Brigadier General Al-Zahrani thanked the delegation for their visit and said he looks forward to visiting the PSATRI facilities at KSU.
Related News